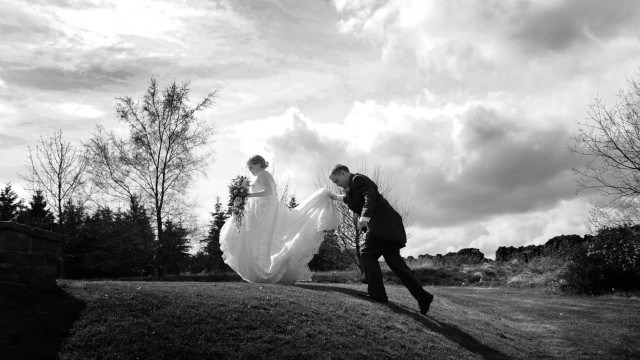 Louise and Lee's Wedding
As I've been missing for a while I thought I could mention a few of the things I've still managed to get up to photography-wise to help get back in the swing of things.
First up: Louise and Lee's wedding. I had the honour of photographing Louise and her family and friends getting ready and Louise's mum and dad's house near Chesterfield.  It's always a lovely to start to the day as you really get to see the whole day unfold and develop – sleepiness, to nerves, to high emotion, to calm, to much dancing and merriment.  When I'm photographing the couple dancing together at the end of the night I always think of how much has happened since they were getting ready that morning.
Anyway, it was lovely to spend some time with them at home before going to a beautiful old church in Old Brampton where Lee was waiting with his best man and ushers , but mainly hanging out in his Lotus, well, when I say "his"……
The ceremony was traditional and beautiful and there were a fair few tears shed.
Keeping to the ye olde theme, the reception was at an old 15th Century monks' meeting place, The Fox and Goose Inn on Pudding Pie Hill. Great name, gorgeous place. And the sun stayed out all day.  All the kids were playing games on the grass and it was just the kind of  hazy summer day that perfect memories are made of.