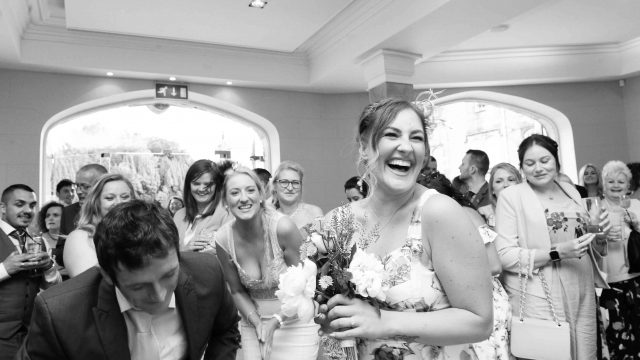 RELAXED WEDDING PHOTOGRAPHY – How to feel relaxed about your wedding photography
RELAXED WEDDING PHOTOGRAPHY:
It's the day you've been building up to, planning and waiting for. It's going to be the best day of you life isn't it? Well you don't want to be worrying about feeling nervous in front of the camera that's for sure. Your day should be fun, relaxed and happy and the best of wedding photographers will capture this without imposing on it in the slightest.
So, here are my top five tips to making sure you have relaxed wedding photography and a perfect day:
1. Choose a photographer you really like and feel comfortable with as a person – after all you'll be spending a lot of time together on your wedding day. They must be a great photographer too but if you "click" it will all flow easily on the day and you will feel relaxed and in good hands.
2. If you want natural, relaxed wedding photography then look for pictures which show people looking relaxed! If they do – success!
3. Have a chat with your photographer about the extent to which you'd like them to disappear into the background capturing candid shots and when you'd like them to take charge – say for posed family group shots when a little bossiness is essential. Else you'll be stood there forever while just as Great Aunt Agness gets back from the toilet just as best man Terry wanders off the the bar! Everyone is different and a good photographer should adapt to your needs – after all it's your wedding day.
4. Have a pre-wedding shoot before your wedding so you get used to the camera, being photographed and get to know your wedding photographer better.  You should have a good laugh, realise it's not terrifying and come out with some fantastic pictures of you together to boot.
5. Take a deep breath, smile and enjoy spending a beautiful day with all the people you love most in the world – and especially that one certain person in particular!